Mikey O'Connell
Doll artist
Greetings! My name is Michael O'Connell. People who know me, friends and family, all call me "Mikey", ( a nickname which I refuse to let be ruined by the 70's Life Cereal commercial). The way I look at it, if a grown man named Lawrence can go by "Larry", or a grown man named Robert can go by "Bobby", then surely a grown man named Michael should be able to go by "Mikey".

My formal training and education is in the performing arts. From a young age, I excelled in theatre arts and vocal music. I was an oral interpretation major at Eastern Michigan University. I have enjoyed success as a professional performer/singer/entertainer/actor for most of my adult life. I have traveled the country in national theatre tours as well as writing and performing in my own original theatre productions. I have experienced being a stand-up comedian opening for such acts as Rosie O'Donnell, Rita Rudner, and Tim Allen. In 2007, I was the lead male vocalist in a production of Shag with a Twist which played at Krave/Alladin in LasVegas. I have been a headliner performing my own cabaret show of jazz standards in various nightclubs and venues in Chicago.

One inherent difference in performing arts and visual arts is that perfoming arts is fleeting. It only lasts for a few moments. The experience is remembered, but the song, the play, the performance, the show ultimately ends and evaporates. I have come to respect and appreciate how visual art is more permanent. When an artist creates a painting or sculpture, it has the potential to be more "concrete", (an object that can last and be enjoyed for years and years to come). This is one of the reasons I enjoy sculpting my one-of-a-kind fantasy figures. It is meaningful to me that my work is collected by people around the world and continually appreciated and admired and brings some kind of joy to others.

I am a self-taught artist. I began sculpting in 1995. My interest in doll art began when I first discovered the work of Marilyn Radyzt, Gail Lackey, and Silke Janas Schloesser. Seeing the work of these amazingly talented artists inspired me to begin my own journey into the world of being a doll artist. Although influenced by these artists, my work has a style all its' own. My figures have been described as whimsical, beguiling, earthy, cutesy, a little spooky, homely, and sweet. I am also influenced by the cheeky features of the vinyl faces of vintage Rushton stuffed animals. I most enjoy creating trolls,gnomes,witches, vampires and pixies.

In 2014, I also began customizing dolls such as Blythe, Basaak, Blyh CCE dolls, Moinster High, and Lesney dolls. My custom dolls and one-of-a-kind artist dolls have been featured in Doll Collector and Dolls Magazines. Thank you to everyone who has supported my journey as a doll artist.​​
Email me at:
fantasysculpts@gmail.com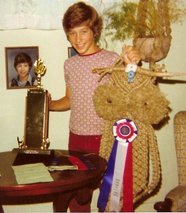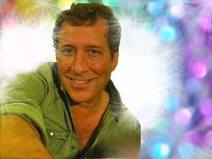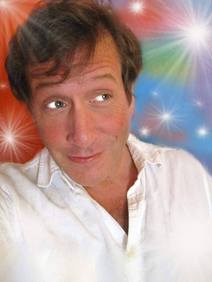 Luv, Mikey
fantasysculpts@gmail.com​